Welcome to Baruch Power Cleaning Services
Serving Greater Vancouver Since 2015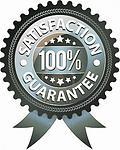 If you're looking for Metro Vancouver-based cleaning services – commercial or residential – backed by a guarantee of excellence, you have come to the right place. Our comprehensive menu of options lets you customize your own cleaning service package. Whether you're looking for exterior cleaning or interior cleaning, we're here for you.
All of our service is backed by our three-tiered guarantee:
Reliability: We understand that your time is valuable and that no one can afford to waste their time. That's why we guarantee a reliable cleaning service.
Honesty: We don't just see you as a financial opportunity. We see you as a valued customer, and we will provide honest service that is up to the standard that you seek.
Quality: Your satisfaction is our primary objective. Not only because our reputation depends on your satisfaction, but because we want you to feel valued and respected by our cleaning services and customer support.
You can explore our wide range of services, read about our history, or get a free quote by filling out the form. We'll contact you shortly to set up your appointment and fulfill your specific needs.
Call now for a quote: 778-554-4174
WE OFFER PACKAGE DEALS WHEN YOU COMBINE 3 OR MORE SERVICES.  WE ALSO OFFER SENIOR AND SINGLE MOTHER DISCOUNTS.  
GET A QUOTE TODAY!
REQUEST A QUOTE
Please complete the form below to request a free price quote or call 778-554-4174
Some of Our Clients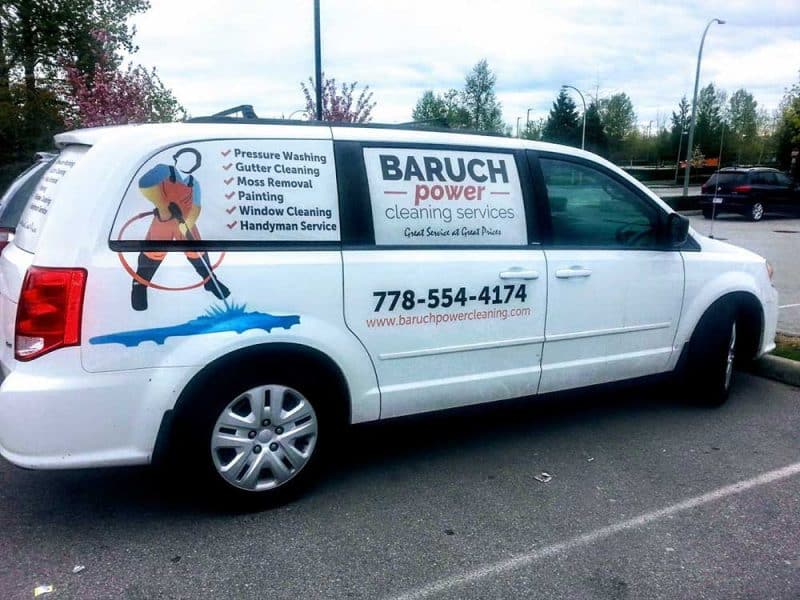 About Baruch Power Cleaning
Since 2016, Baruch Power Cleaning Services has been providing premium commercial and residential cleaning services to BC's Lower Mainland. Our services include carpet cleaning, pressure washing, window washing, gutter cleaning, moss removal and more. Beyond just getting your business, we strive to build lasting, sincere relationships with you as our valued customers.
Mobile Pressure Washing Services
Pressure washing isn't a luxury; it's a necessity, especially after a long winter. Rain, snow and accumulating dirt create a mess that makes your home look less than desirable. Is your property plagued with ugly green grime? That grime is no match for our pressure washing services! A single pressure washing treatment will clean your exterior, protect your investment and free it from grime. Plus, you'll be proud of how great your property looks from an outside view.
Your siding, deck and driveway can once again look good as new. The best part is that you don't have to do any of the work, or worry about buying or renting your own pressure washer. All patio furniture will be carefully removed during the cleaning and then put back exactly where we found it. We ensure that nothing will be damaged during the cleaning. Everything will be done in one visit, so that you can begin enjoying your beautiful, refreshed living space.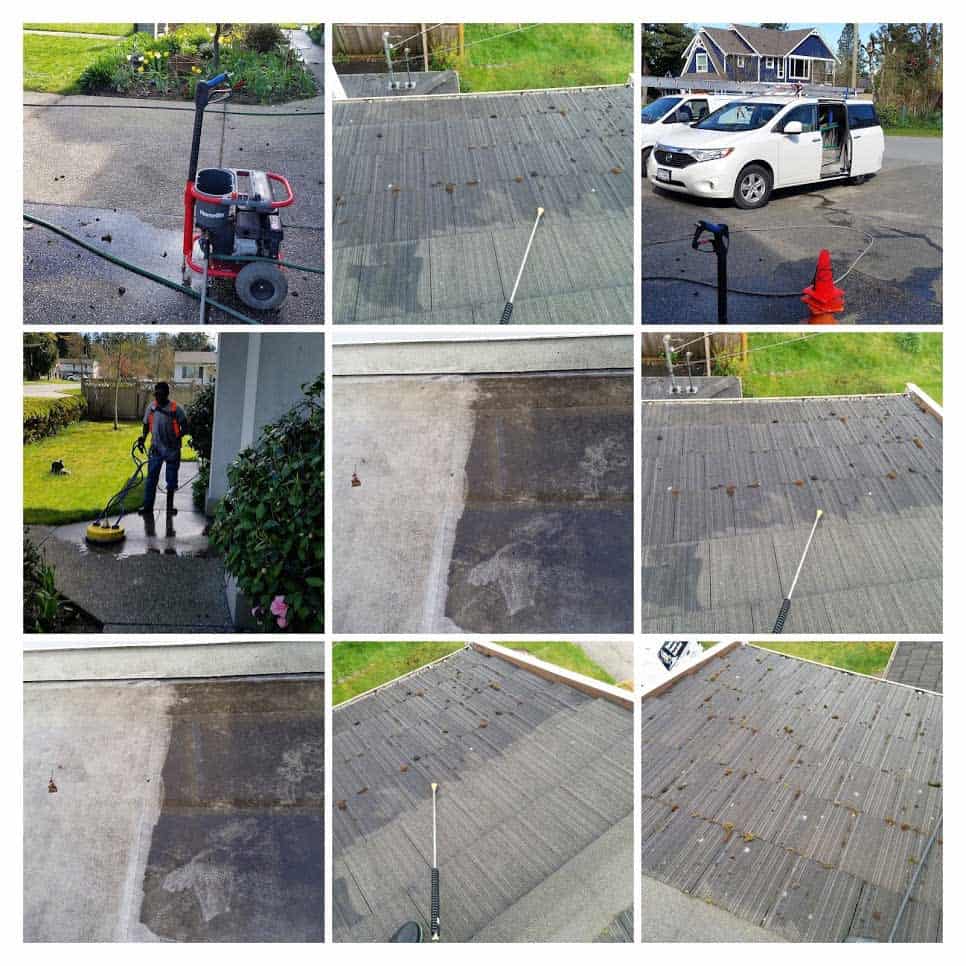 Carpet Cleaning Services
Your peace of mind is affected by the cleanliness of your home. Like it not, carpets get dirty. Kids, pets and accidents all contribute to stained carpets. That's why carpet cleaning is essential for removing stains, dirt, grit and other unwanted debris that sneak into your home and can actually affect the air quality inside your home. Even if you vacuum daily, your carpet will get faded and worn over time.
By enlisting our carpet cleaning services, you will prolong your carpet's lifespan, eliminate bacteria, enhance its appearance and protect your investment – which means you don't have to spend more time and money to replace your carpet. Plus, you'll enjoy the feeling of fresh, clean carpet when you walk into your home.
Janitorial Cleaning Services
Whether you own a commercial building or run your business out of a commercial space, having a clean environment for employees and customers is beyond important. This is especially true in an Internet-driven world when public reviews can be published in an instant, which can all-at-once influence prospective and current customers for better or worst.
Because running and operating your business is your top priority, hiring a cleaning company is a wise investment as it lets you focus on your business priorities and it lets us take care of this important task. Don't get weighed down by chores like cleaning your floors, bathrooms and customer-facing areas. We will take care of all the dirty work so that your workplace can shine for your customers!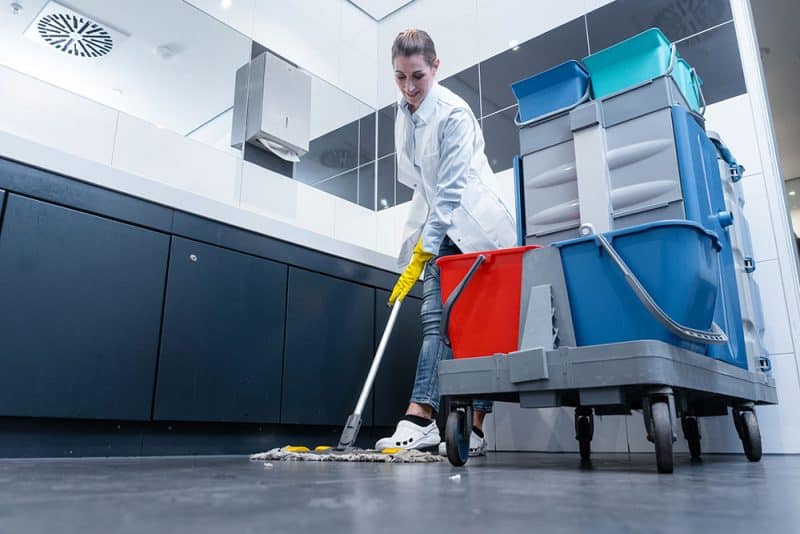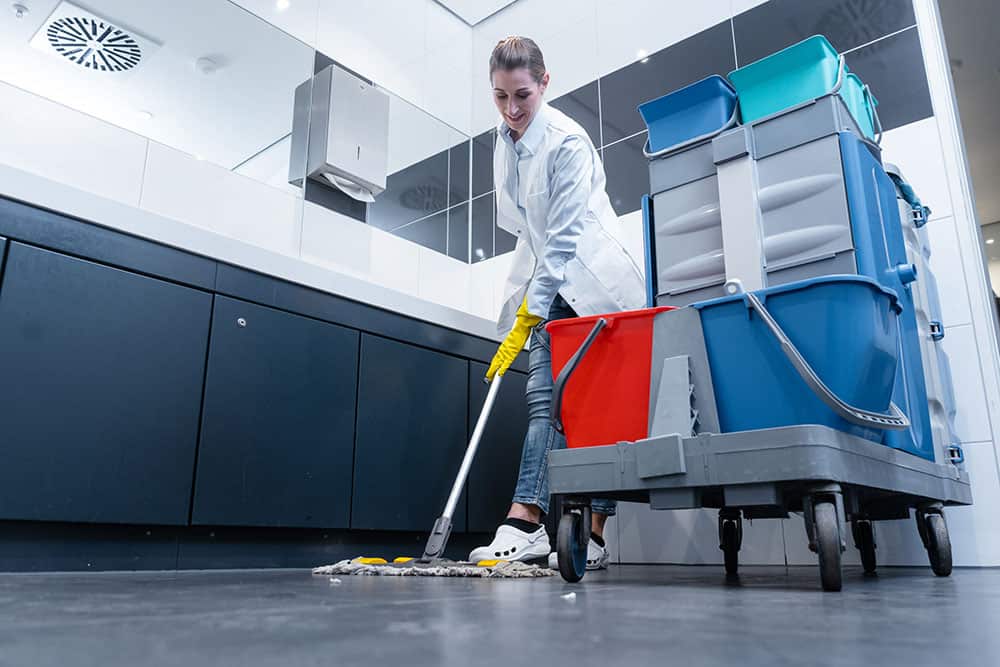 Interior House Cleaning Services
Home cleaning services are becoming more and more common as individuals and families lead busy lives with little room for chores. It's enough work just to cook a quality meal at the end of a long day, clean the dishes and get ready for the following day. Yet a clean home is a necessity.
Let us take the pressure off of you! We can offer a professional grade clean to your space. All we require from you is a list of what you want cleaned in your house, and we will wow you with our service.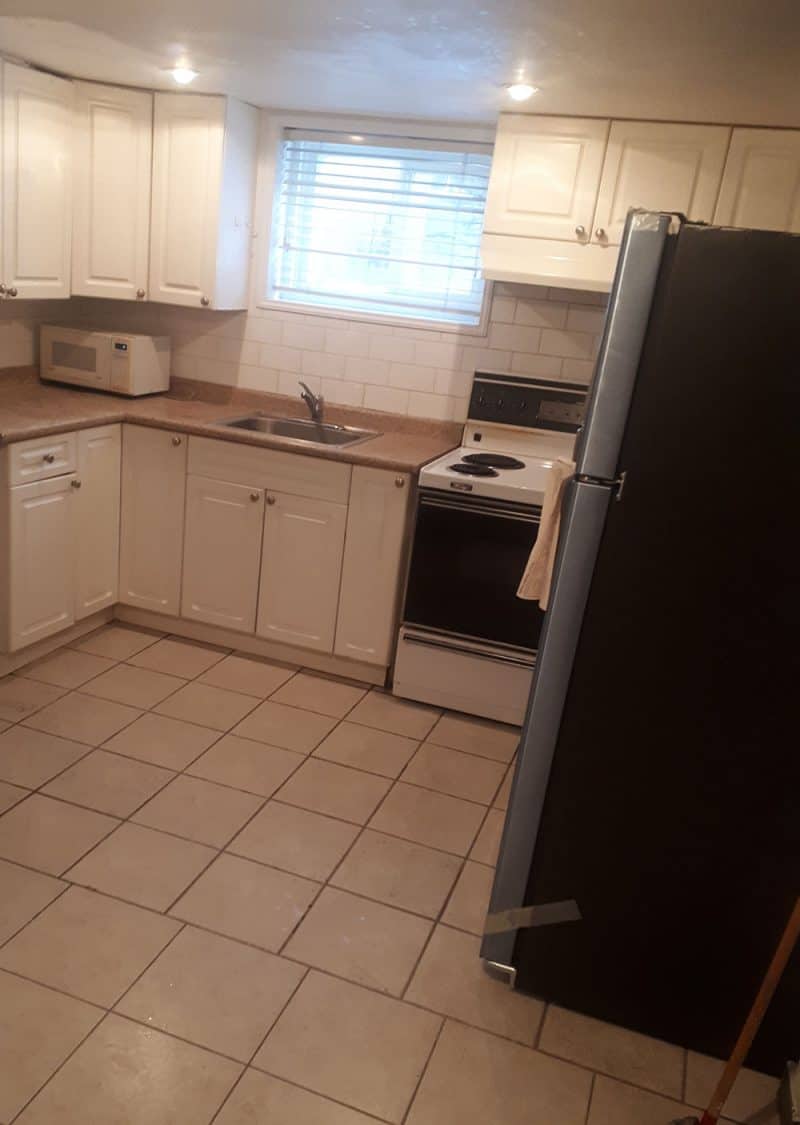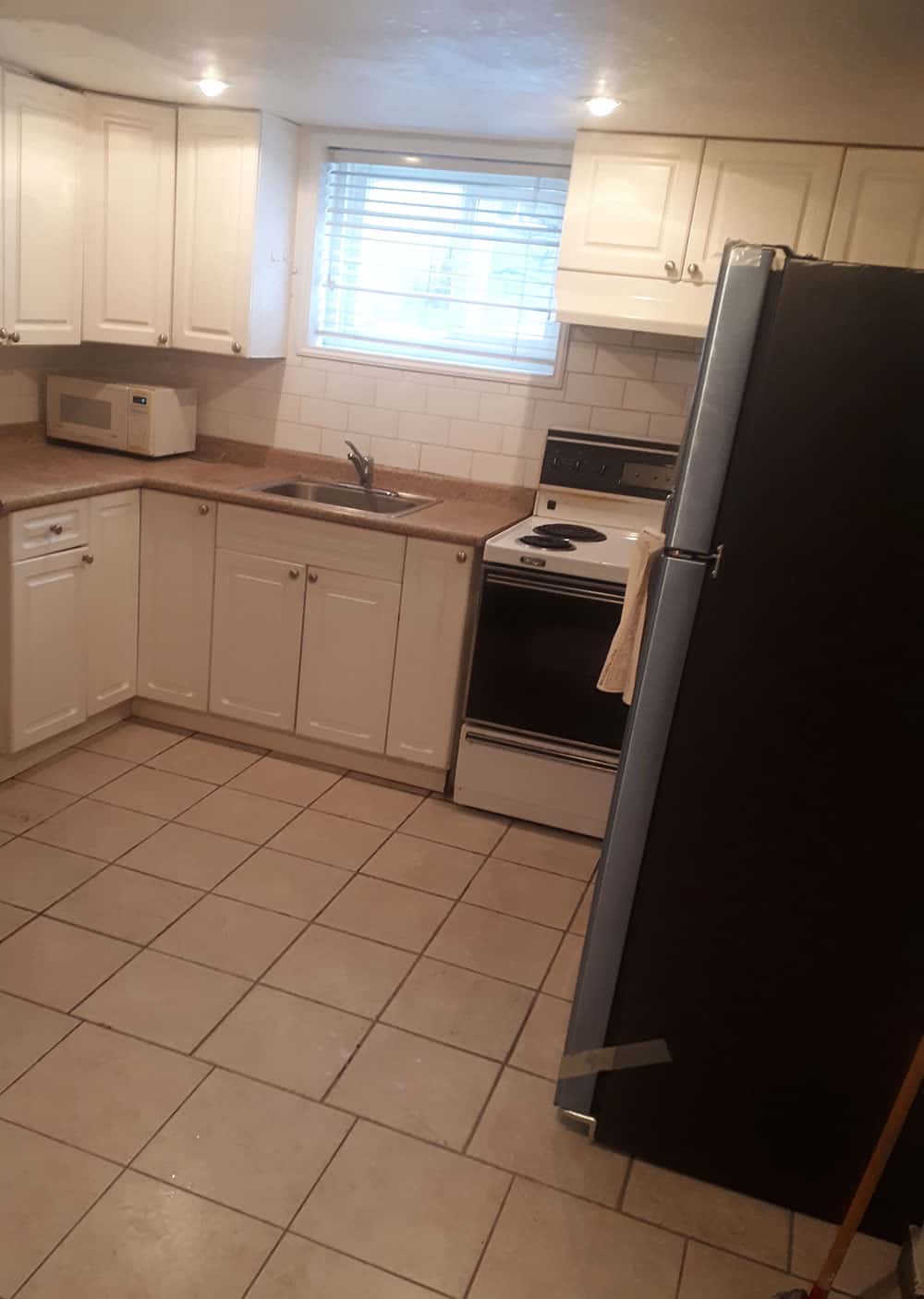 Truck Fleet Washing Services
Your truck fleet is one of your best ways to advertise your business. That's why it's of the utmost importance to ensure they properly reflect your desired level of excellence for your business and brand.
If you own a fleet of trucks, it's up to you to keep them to your highest standards. Let us help you maintain your image by maintaining the cleanliness of your fleet.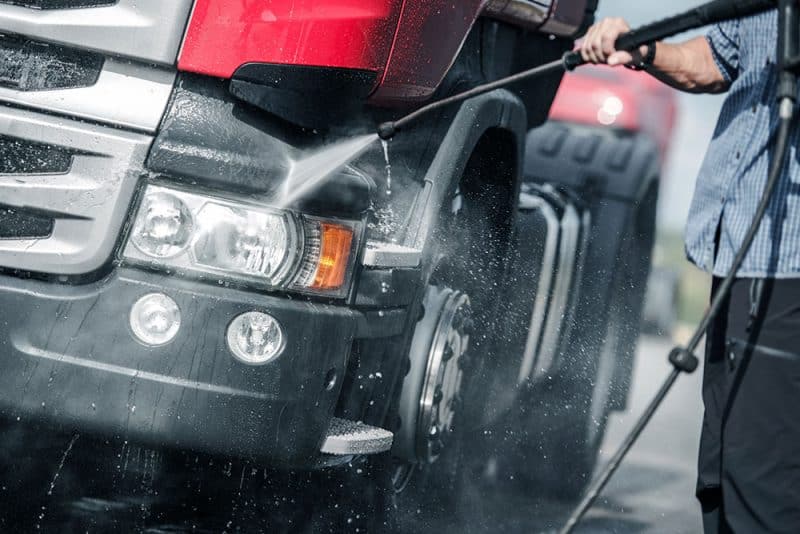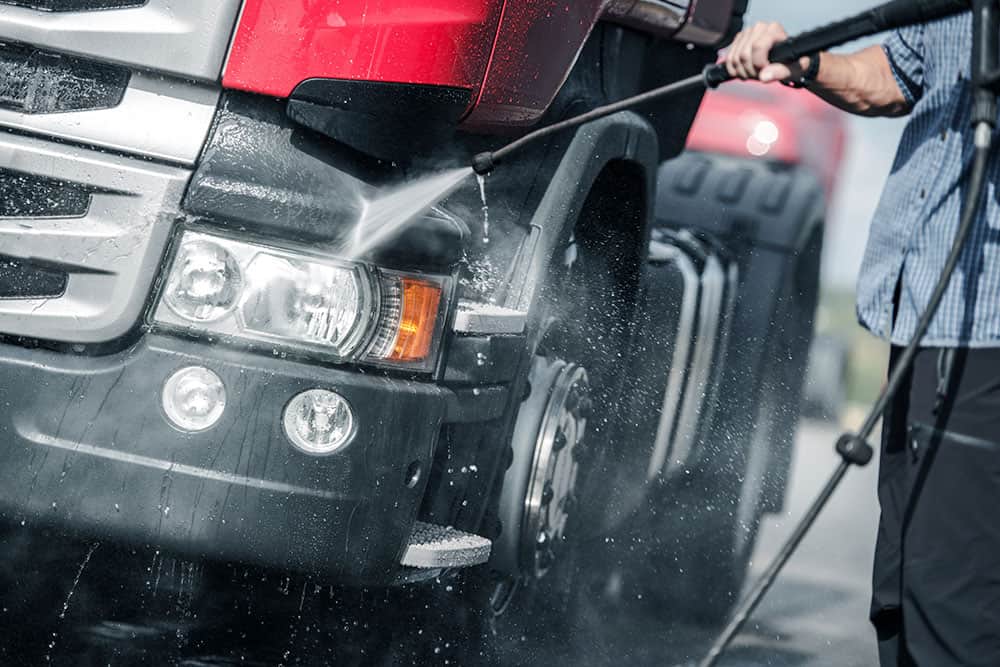 Windows Washing Services
Although clean windows may not be the first thing someone notices when visiting your home or business, they definitely will notice a dirty window before they even step out of their car. Our window cleaning services will keep your windows sparklingly clear. And trust us: between pollen, dust, salt, dirt, pests, sap and hard water, there are a lot of elements that work together to create thick layers of filth on your windows. Pests like spiders will build cobwebs that ad to the mess.
We want to help you maintain crystal-clear views from the comfort of your home, and showcase your business in the best possible light. Plus, you'll be better able to take advantage of natural light.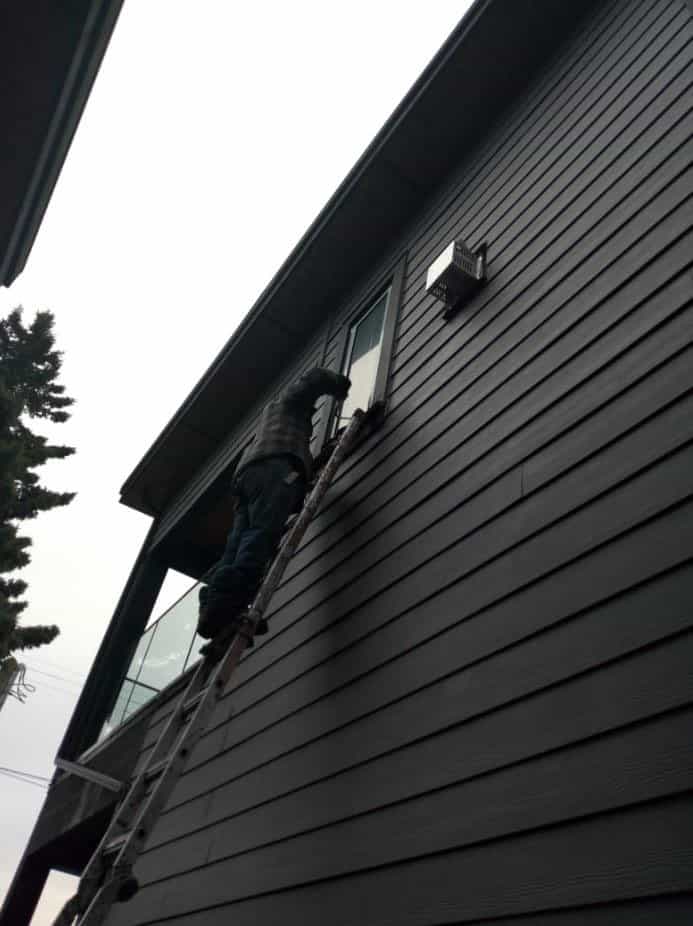 Gutter Cleaning Services
Because your gutters are likely out of sight, it's easy for them to be clogged without you knowing. Leaves, branches and other debris fill up your gutters over time, which can impair the drainage systems in your home or business.
We recommend cleaning your gutters at least twice a year. Depending on your property, you may need to have them cleaned more frequently. For example, if there are trees nearby, pine needles and leaves can accumulate quicker than you'd think.
Roof Cleaning & Moss Removal Services
Moss is an inescapable reality in Vancouver, and it loves to take up residence on your roof. While the green patches may seem harmless, they could be causing thousands of dollars of damage to your roof – requiring you to replace your roof far sooner than you had planned. Since your roof keeps your home dry, it's beyond important to remove any moss. Plus, there's a high chance of algae hiding away out of sight, which can be equally damaging in the long run.
Before we plan a course of action, we'll survey your roof's overall condition and the amount of moss that is present. We'll then utilize techniques like roof moss brushing, gentle power washing and roof air blowing to will help you maintain the integrity of your roof. Our moss removal services also include applying a treatment to avoid future moss growth, which means you won't have to book another moss removal treatment for years to come.
Junk Removal Services
Furniture, appliances, renovation leftovers and garbage. All of this junk needs to be removed! If you've got junk around your house and property, we're here to help you remove it. Don't worry about transporting large, messy items in your car and hauling it across town to the dump. We'll take everything…even the kitchen sink!
Let Baruch Power Cleaning Services remove the junk from your house. We will come pick it up at a time that is convenient to you. Whether it needs to be dumped or recycled, we'll get it to the right place, ensuring that nothing recyclable ends up in a landfill. Plus, we'll do all the heavy lifting and loading, and you'll be left with a less-cluttered home!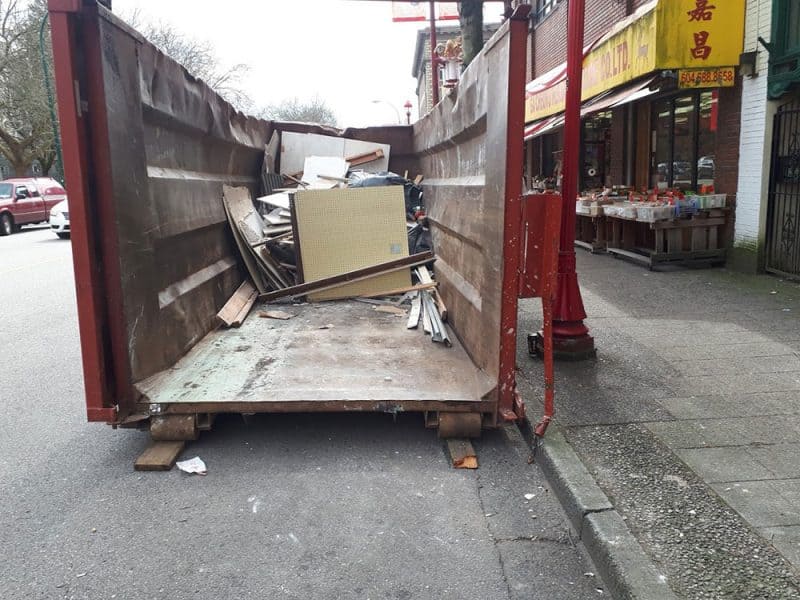 Chimney Sweep Services
After regular use in colder weather, chimneys build up a large amount of carbon chemicals that, if not dealt with properly, can lead to fast-spreading fires – the last thing you would ever want in your home. Plus, the carbon monoxide could make its way into your home instead of outside. Even if those worst-case scenarios don't occur, creosote can also cause your fireplace to not run as efficiently, thus wasting the time and energy you spend building and rebuilding the fire.
That's why we recommend an annual chimney inspection and sweep.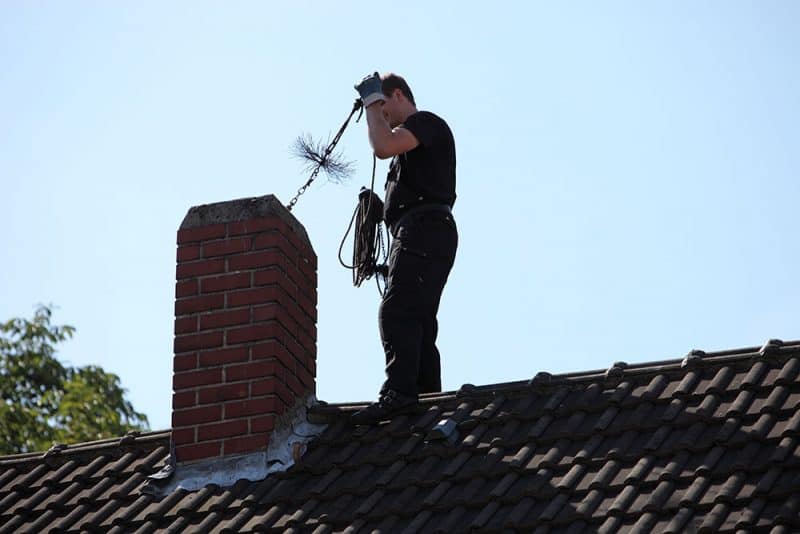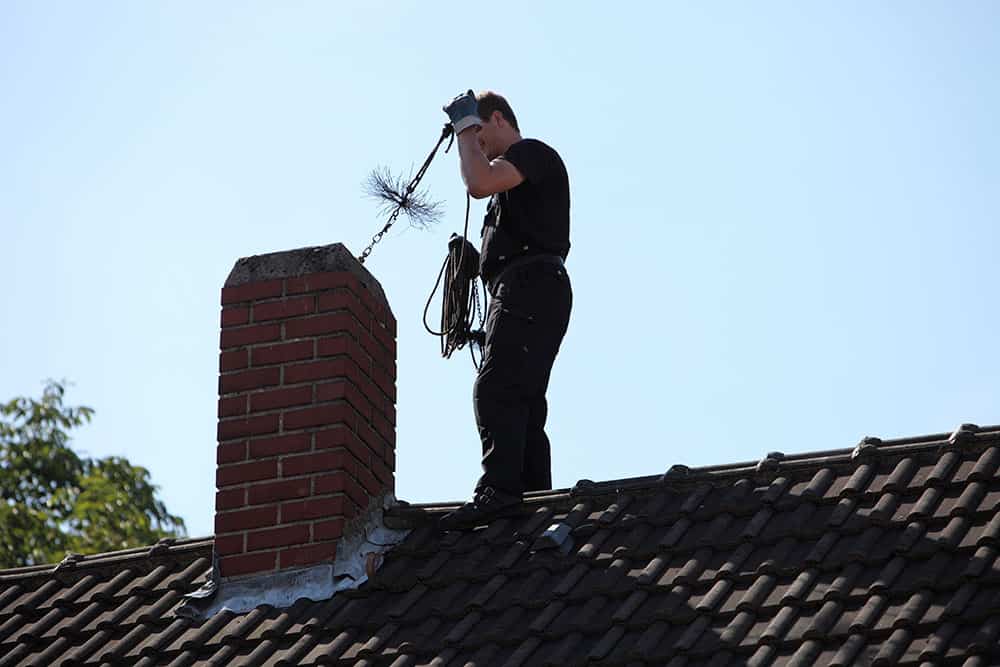 Christmas Light Installation Services
Christmas is supposed to be the most wonderful time of the year, but we understand that decorating can sometimes ruin the holiday spirit. Do you have a vision for your Christmas lights and decorations around your property, but lack the means and time to set it up? Our Christmas light installation services lets you achieve your plans without the hassle of climbing ladders or scaling your roofline.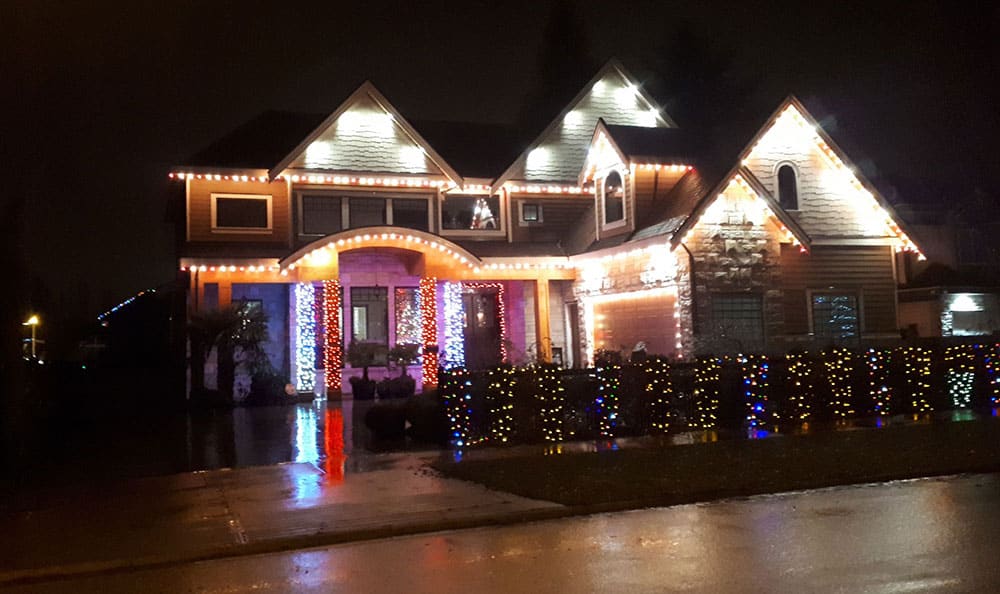 Snow Removal Services
When it snows in Vancouver, most people aren't prepared with the necessary tools to clear their driveway. Because further amounts of snowfall will compress into dangerous ice, it's crucial to stay on top of the weather. Experts recommend shoveling every few inches of snow before it builds up too much.
Our snow removal services will help keep your property clear and safe, and will save you the time and energy of doing it yourself. Safety is just as much our priority as it is yours!
Why Choose Baruch Power Cleaning Services