Welcome to Baruch Power Cleaning Services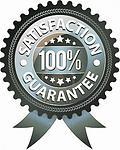 Thank you for visiting our website.  Baruch power cleaning services offers carpet cleaning services, pressure washing services, window washing services, gutter cleaning and moss removal services.  We offer the best quality service to our clients because we want you to be satisfied and we want to earn your trust.  We will go to any length to meet the needs of our clients and as much as we offer business services, we want to be your friends too.  We believe that relationships with our customers are very important and that is why we will not stop at anything until you are satisfied.
We look forward to doing business with you.
WE OFFER PACKAGE DEALS WHEN YOU COMBINE 3 OR MORE SERVICES.  WE ALSO OFFER SENIOR AND SINGLE MOTHER DISCOUNTS.  
GET A QUOTE TODAY!
Pressure Washing

Home and commercial property owners are starting to take pressure washing a little more seriously. Should it be for general cleaning or paint preparation, pressure cleaning is necessary and adds to the value of your property. Baruch power cleaning services provides clients with quality pressure washing services. 
Carpet Cleaning

Keeping your carpet looking fresh and clean, and brand-new all year round can be a tough thing to do. Especially in a home where there are children and pets. We specialize in several different kinds of carpet cleaning.
Carpet Cleaning
Steam Cleaning
Upholstery | Mattress | Gout Cleaning | Janitorial Cleaning
Windows Washing

Clean windows have many benefits. Not only do they promote a beautiful appearance but clean windows also prevents the spreading of germs and dust which commonly builds up on your windows over time. We would like to solve this problem for you because we also specialize in window cleaning.
HAVE QUESTIONS? ASK OUR EXPERTS.