Gutter Cleaning Services
Serving Greater Vancouver Since 2015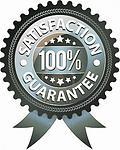 Because your gutters are likely out of sight, it's easy for them to be clogged without you knowing. Leaves, branches and other debris fill up your gutters over time, which can impair the drainage systems in your home or business.
We recommend cleaning your gutters at least twice a year. Depending on your property, you may need to have them cleaned more frequently. For example, if there are trees nearby, pine needles and leaves can accumulate quicker than you'd think.
Your gutters are important, so we will clean out the debris by hand so that nothing is damaged in the cleaning process. Don't worry about debris falling onto the side of your house, onto your lawn or all over your driveway. We'll leave your gutters and property cleaner than when we arrived!
Call now for a quote: 778-554-4174
Why Choose Baruch Power Cleaning Services
100% SATISFACTION GUARANTEE
We pride ourselves in providing the highest quality of services and professionalism that each of our clients expect.